Lessons With The Pro's
As far as my research went, John Mayer doesn't teach guitar. Now he went to Berklee College of Music for a time. I did run across a 9 part series That John Mayer presented there.
You can see that series here.   Or if your so inclined,  Berklee is one of the best in the country. You could go take a look here: www.berkleemusic.com
---
My Alternative For Guitar Lessons
I do hope that you've decided to just take the plunge and jump right into your formal training. It
may not seem like now, but it pay's off down the road.
I'm not saying to be good you need training. We don't really think about theory when performing.
What I am saying is that you need as much in your arsenal as possible to be the best you can possible be.
So that you will have more of a chance of succeeding than the majority of others.
---
ArtistWorks
I checked on this teachers coarse, and I found the lessons very simple to follow, he's very good at keeping your attention. And the cost is reasonable. The lessons I think you would like to learn if you wanted to Fingerpick an Acoustic Guitar. This course is taught by an exceptional teacher Scott Law from  ArtistWorks.
Scott has collaborated with many legendary artists including Darol Anger, Peter Rowan, The String Cheese Incident, Tim O'Brien and more. An incredibly versatile musician, he has scored and performed music for film and television, and is a dedicated and experienced music educator.  Go Here And Get Started Now!
When it comes to your Guitar Lessons the best of the best have been hand picked here for you. You can now study with the Industries most well known Teachers in all genres of music. With a reliable internet connection you have interactive access to the worlds most Renown Teachers.

---
GuitarJamz
You don't have to go any farther than Marty Schwartz to find a quality professional guitar teacher to learn guitar from. He is considered by many to be the very best that the internet has to offer. He has been teaching guitar for 16 + years, successfully teaching beginners to advanced students. With many lessons to choose from and a personality to go with them, you just can't go wrong with having Marty Schwartz as your personal Professional Guitar Teacher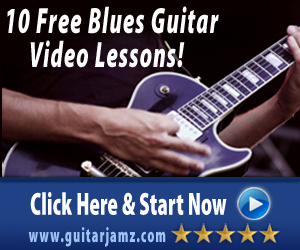 ---